P1s want to have more money. Learn how to save more, invest more, earn more and live below your means right here.
Nearly half of Americans would have trouble finding $400 to pay for an emergency.
An Oklahoma man is hoping to change the law after he was ordered to pay child support for a baby that's not his.
By some measures, new parents are more miserable than people grieving their spouses.
Almost 40% of young Americans were living with their parents, siblings or other relatives in 2015, the largest percentage since 1940.
As current bundles and promotions expire, the Stamford, Conn., company will transition customers to a new — and newly priced — array of service packages, and that will mean price hikes for many people.
"It's gotten a lot cheaper…to get fresh beef at your local butcher and go home and grill it," Wendy's executives said during a conference call with analysts.
You've probably heard of banks, but you might not be as familiar with credit unions. They are financial institutions too, but are not-for-profit organizations owned by all of its members versus for profit organizations owned by a handful or small …
Many students want to cut the cost of a four-year college education by going to community college first. Here's how to do it right.
Carrie Tolstedt has made a fortune presiding over Wells Fargo's efforts to aggressively sell multiple accounts to each of its millions of customers.
In reality, it turns out that having a child can have a pretty strong negative impact on a person's happiness, according to a new study.
OUR NEWLY-REDESIGNED APP IS THE EASIEST WAY TO LISTEN TO OUR PODCAST! CLICK BELOW TO GET OUR APP NOW!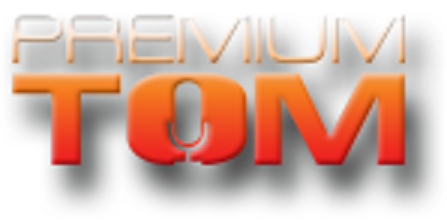 GET ON THE PEDAL TO THE METAL MAILING LIST!
Press this button and get on the list.
News For Guys
April 1, 2019
A pair of the usual homely New England shrews beat the shit out of each other. Click here to see...
more»
April 1, 2019
WHAT IF YOU FOUND OUT THAT YOU'RE ONE OF 30 SIBLINGS? That's what happened to a woman...
more»
April 1, 2019
From Forbes' Nicole Fisher: Your Professor says that you shouldn't EVER mail in that...
more»

The New Normal LLC is a participant in the Amazon Services LLC Associates Program, an affiliate advertising program designed to provide a means for sites to earn advertising fees by advertising and linking to amazon.com.