I've been particularly enjoying a Chianti that is not only delicious and a perfect accompaniment to pasta, pizza, and chicken parm, but it's also incredibly affordable (unlike LA rents!).
It's called San Felice Chianti Classico.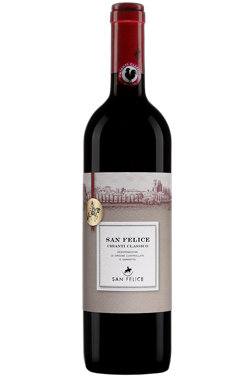 Not only is it #19 on Wine Spectator's Top 100 of 2018, a bottle lists for $17, and I have found it by doing a little searching online for as little as $14 including shipping. This makes this incredible quality wine cheaper than many "bargains" at places like Trader Joe's and Cost Plus.
I have bought multiple cases of San Felice because I do love pasta and chicken parm. What a great way to keep a date at under $40!
This wine is not made for aging, in my view. It's made for enjoying right now. So go get some and enjoy!